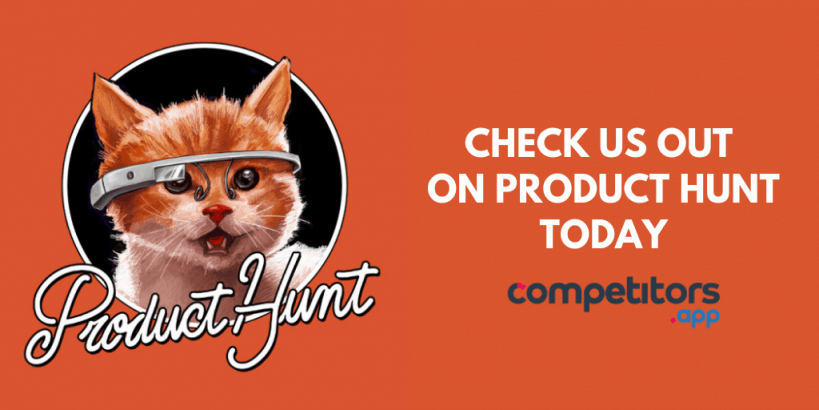 We're live on Product Hunt, and
we could not be more excited! 
This is our first launch, and we've worked hard to get here, but we're assuring you that every step was done with strong involvement to create an all in one platform which allows marketers and CEOs to monitor all competitors marketing moves to improve your strategies.
In the last few months, we've developed new unique features that allow you to have a detailed view of each competitors' activity. Our mission is to help marketers to monitor their competitors' marketing moves in one place, with very little time investment, and for doing this, we need your feedback and support.
You can check out our launch story and support us here: