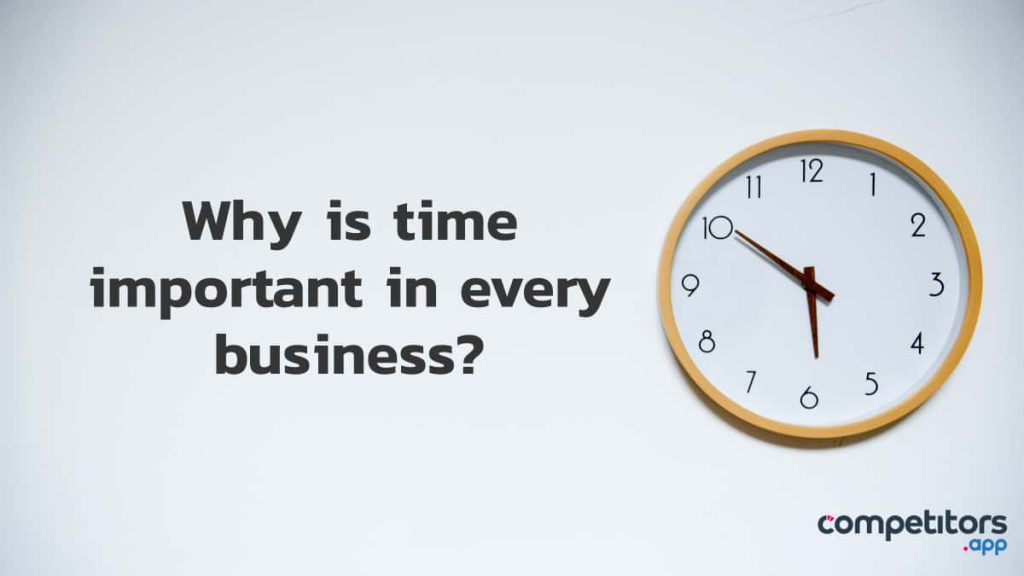 'Time Waits For No One', it's the name of a song sang by Freddie Mercury in 1986. It may sound like a cliché, but the phrase finds its meaning nowadays, in the century of speed and technology, where science has a rapid evolution. The truth is that we're taking for granted this important resource, and we forget that all our life and career is governed by it.
But, let's not go more in-depth into eternalism, in the end, each one subjectively perceives time, and each one is free to lose it or take advantage of it as desired.
Let's better have a look at "time" as an essential resource for businesses and understand how it can bring success to it, no matter the size or industry.
Time is an essential element to take into account when launching a business, a new product, or an important campaign. Surely you've had your doubts about when it's the perfect time to launch your product on Product Hunt; when it's the best time to send a coupon code to your users or when you should implement that feature that will take your product to the next level etc.
In business, whether you're a start-up or a huge company, there are lots of situations in which time can be seen as a friend, but also as an enemy. To investigate your relationship with time, start questioning yourself:  Do I often work beyond working hours? How often am I missing deadlines?
Besides the conscious moments when we figure out that time is not on our side, we might spend a lot of time doing research, focusing on tasks that consume a lot of working hours without any result, or we might lose track of time in manually conducting competitive analysis.
The truth is that it's difficult to control every minute of the schedule, especially if you're part of a team that shares tasks and common projects. The key to transforming "time" in a friend is to learn how to manage it properly, especially when doing business – this actually can be the success key in today's market, whether you're a CEO, a Customer Success Manager, or a baker.
To understand the importance of time management in the workplace, let's have an overview of this concept.
What is time management?
Time management refers to planning and controlling the time spent on specific activities. It's an essential skill to have, and by mastering it, you'll be able to work smarter than harder. Proper time management should be a priority, especially for small businesses that cannot afford to waste time. Implementing, as soon as possible, good time management within the team can boost the business's performance and help the company to achieve the wanted results with less effort and more effective strategies.
Good time management also refers to the ability to think fast and react quickly in a particular situation that might occur. For example, you notice that one of your competitors has released a before Black-Friday campaign that becomes a huge success. The offer is pretty good: Buy One and Get One FREE.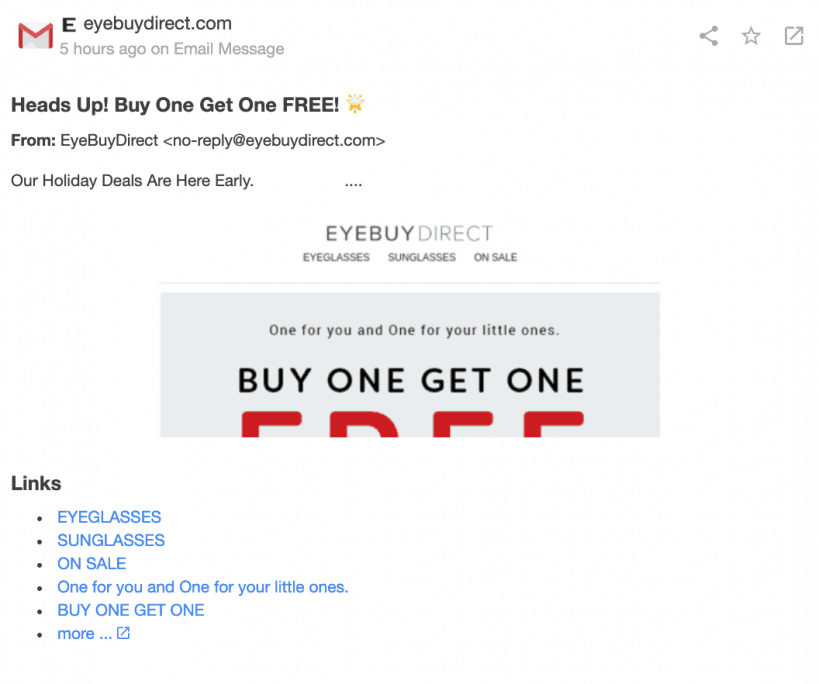 Let's imagine that you didn't plan to offer a discount before Black Friday, and for the event, you've thought of offering 30% off only on specific products. In this situation, good time management allows businesses to take action in unforeseen circumstances. You have to come up with a strategy to overcome your competitors' success, but also to plan a hard-to-refuse discount for your audience.
How to improve your time management skills?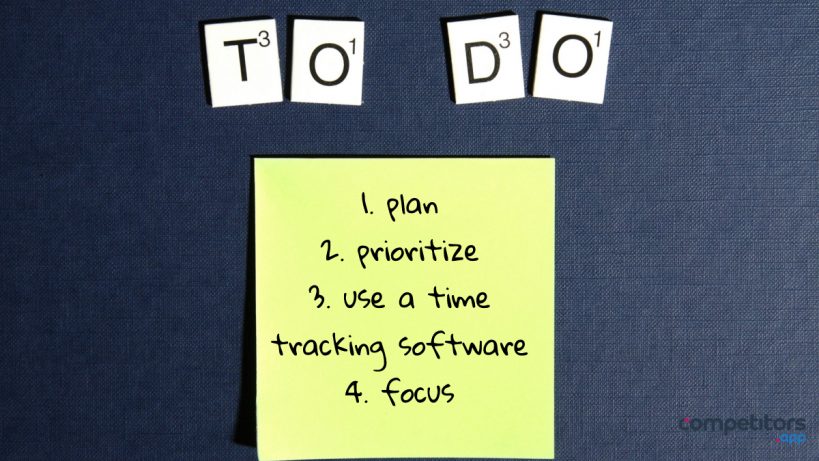 Time management is a learning skill, so with a bit of patience and determination, you'll start to make better use of your working hours.
Plan


---

If you're not familiar with time management, start by planning your working hours and set up when it's the right time to do a task or an activity. Making plans for today's working schedule, tomorrow's schedule, and so on and sticking to them, it's the first step to become a time management pro. All you need is discipline, and don't forget that the main goal is to work smarter than harder and save time, if possible. So be realistic when you do your daily plan and concentrate on what you can truly achieve on that day and what's your goal.

Prioritize


---

Planning your daily work schedule is important, but prioritizing your tasks is crucial! This process will help you to figure out which are your most important tasks, which are the less important ones, what you should focus on and when. After completing this step, you'll know exactly what needs to be done and how quickly.

Use time tracking software


---

Stop filling in agendas or Google Sheets with your "to-do" lists or daily tasks. Time management systems, like time tracking software, help you to manage your schedule, your team's schedule right on your desktop, or on your phone.

Tracking time on a shared platform allows business owners to create transparency within the team. The possibility to quickly manage schedules, assign tasks, communicate or share ideas with your colleagues about particular tasks demonstrates teamwork. It ensures that each employee has an important contribution to the business' success.

Shortly, time tracking allows you to discover how you work, where you struggle, how your team uses time. Here are some suggestions for the most effective time tracking apps that stand out from the crowd and help organizations increase the quality of their time management and work ethic:

• PAYMO

A modern and intuitive project management application for project-based businesses and freelancers that bundles advanced task management, planning, scheduling, time tracking, collaboration, and invoicing. With Paymo, you can keep track of the entire lifetime of a project – from creation until getting paid – without having to use and pay for several apps. Worth a try!

• Trello

Surely you've heard about it! It's a collaboration tool that organizes projects into boards. In one glance, Trello tells you what's being worked on, who's working on what, and where something is in a process. All your projects, all your tasks, all of your team–organized, accounted for, and easily visible at a glance.

• Asana

Organizes everything from company objectives to routine tasks in one place, so teams are clear about priorities and responsibilities, and you can monitor progress in real-time to keep projects on track.

Focus on what matters the most


---

By analyzing your time tracking, you'll learn out how to manage your time wisely. To become a time management expert, it's necessary to understand the importance of prioritizing tasks. Remember that not everything important is urgent and vice versa. The key is to focus on learning how to categorize your tasks and projects properly.
Many advantages come along with proper management of time, and each business should cultivate a workplace that gives importance to it.
Benefits of time management and time tracking in a workplace
Learning how to spend time wisely is an important skill to have in everyday life, but especially when it comes to professional life. It's simple: time management can make or break your business or your career.
In conclusion, keep in mind that bad time management can hold you back against your competitors who implement time management skills and who take advantage of its benefits. In short, proper time management can be seen as a competitive advantage, so learn how to master and control it.
Many advantages come along with excellent time management, and each business should cultivate a workplace that gives importance to it.
Here are some key advantages of time management in professional life:
Time management helps you to understand your work priorities so that you can gain valuable insights from time tracking. You'll be able to analyze the "reality" of your working hours, which are the time-consuming tasks, which are your struggles and what can you do to develop your time management skills.


---

Time management boosts productivity, and efficiency. With a time tracker, you can notice which tasks are worthing your time, which actions are giving the wanted results, and which are the tasks that consume a lot of your working hours. You can go into every project and see what you can improve, how can you better divide your working time to become more productive and efficient.


---

Time management creates happy teams. Having proper time management within the company helps the business's team to stay focused on their priorities. Also, using a time tracking system allows seeing what tasks are people working on, who is struggling, who needs help, but also who is working overtime or not at all. The main idea is to keep things transparent and in the same direction.


---
In conclusion, if you want to succeed in business, you have to take into account the importance of time management and to develop this essential skill.