Keywords, they're the crux of any good search marketing campaign. There is almost an art and a science to picking the right keywords.
Google keywords research
The most basic keyword research starts with Google homepage, where you enter the keywords that you focus on (or sometimes start with just one word). You will get suggested keywords at the bottom of Google Search Results page.


Sometimes, you will also get a box with most common questions asked on Google related to your keyword:


You can also get Google prediction in the search box: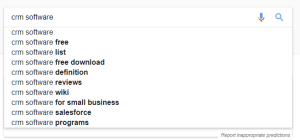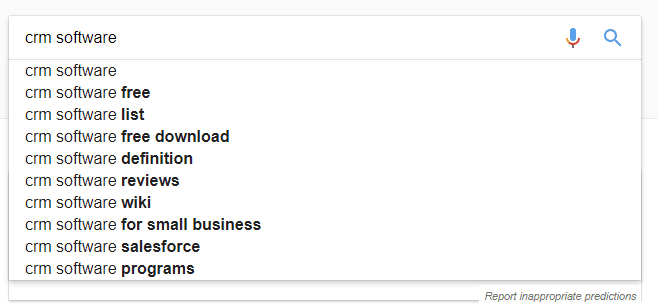 One way to really supercharge your keyword strategy, apart from scrolling through recommendations via Google's Keyword Planner, is to check out your competition. Using your competitors' keywords for some, ahem, inspiration, is a great way to discover ones that you've never used or been recommended before.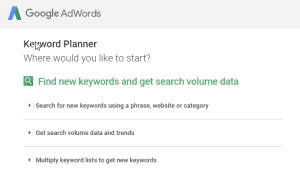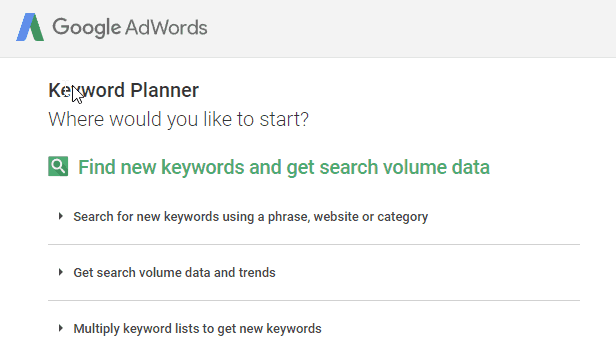 But where do you start?
If you're a time-poor marketer or business leader, you might not want to spend hours trawling the Internet for good keywords. But don't panic, as we've come up with a list of some handy tools you can use to discover your competitors' keywords.
Rank your competitors
First things first, if you're going to be researching your competitors' keywords you're going to have to find yourself some competitors! Check out our handy blog here, on how to identify your competition.
After you know who they are, you're going to have to find the highest ranking competitors who are worth researching.
Similarweb is a great tool to determine how much traffic your competitor's website receives. Likewise, if you have MozBar installed in your Chrome browser you can do this kind of research as your scroll through the Internet.
Once you have a list of competitors you'd like to research, take a look at SEMRush. This tool allows you to identify competitors' keywords efficiently and you can also search by a specific keyword. If you've got your competitor's URL, you can also just enter this into SEMRush to get a handy list of keyword suggestions. This can also be filtered down by countries if you'd like to get super specific.
SpyFu is another popular tool for finding competitors' keywords. It's solely dedicated to competitive intelligence research, unlike some of the other tools. When you enter a competitor's URL you'll get a list of their organic and paid-for keywords (if relevant). Handily, SpyFu offers a free version of its service, so if you're just dipping your toes in the water of competitive research, the free version should suffice for you.
We couldn't talk about keywords without AdWords cropping up somewhere. You might be used to using AdWords Auction Insights for planning a Google ad campaign. However, it has an often overlooked function that can tell you who the top-performing companies in your industry are, and what they are ranking for.
To do this, simply navigate to any active AdWords campaign and select 'All' under the 'Auction Insights' tab. Hey, presto! A whole bunch of keywords and competitors should pop up!
Keyword in the (HTML) source
Here's a freebie for you. If you go to your competitor's website and click on View – Page Source (or Show Page Source in some browsers), or right-click and select Page Source, you'll see the HTML source code of the website.
Some (or all of it) might look like jibberish to you, but that's okay. All you need to look for is any words listed after the title tag, meta description tag and (if applicable) the keywords tag. These are the keywords your competitor is using on their website.
Usually, the description tag is the richest source of keywords, but you should also pay particular attention to the title tag as Google gives this priority.
As you can see, there are many free and efficient ways to discover your competitors' keywords. They say that imitation is the greatest form of flattery, and when it comes to your keyword strategy you should definitely follow the leading websites in your field. Do your keyword research right and it'll open the door to a whole bunch of new business.